Summertime Seattle Engagement Session
I love Seattle!  I really love Seattle in August.  I love this summertime Seattle Engagement Session.   Jeanette and Josh were so much fun and up for anything….MY FAVORITE!  We went from Alki Beach to Greenlake.  We ended at Pikes Place Market.   I love the neon.  I love the smell of the salt in the air.  I love that the air is just enough humid, but not quite as thick as the south.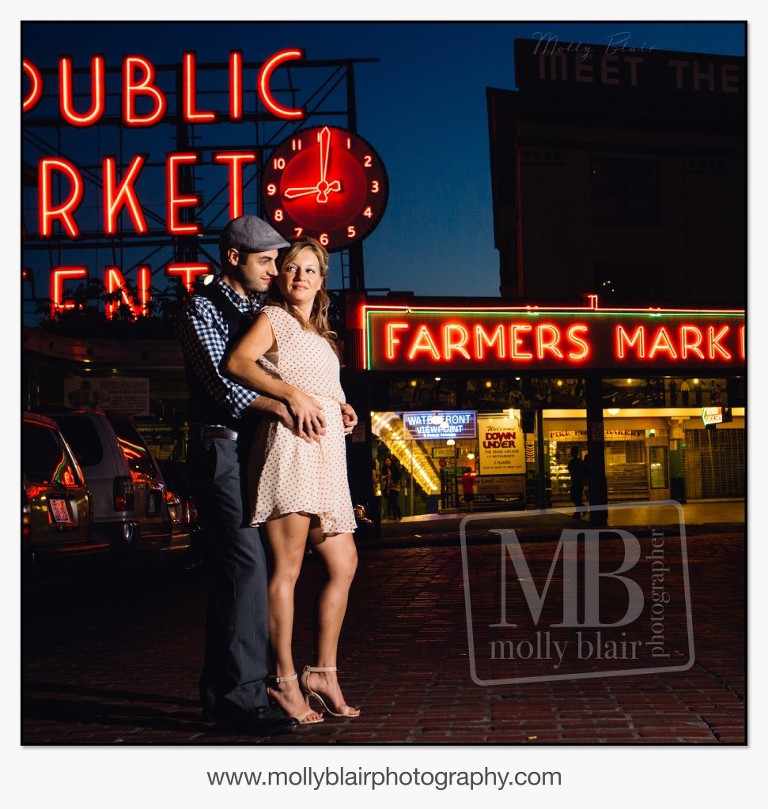 I do love Pike's Place. I know it is mainly a tourist attraction, but even when I lived in Seattle I loved the smell of all the produce, flowers and various foods.  I miss the visual stimulation I would get from everything around this part of town.  I had to bring them to Pike's Place for part of the session.
The EMP was the perfect place to start off the session.  Josh has this vintage Juke box in their house.  With their navy outfits the red structure of the EMP made them pop.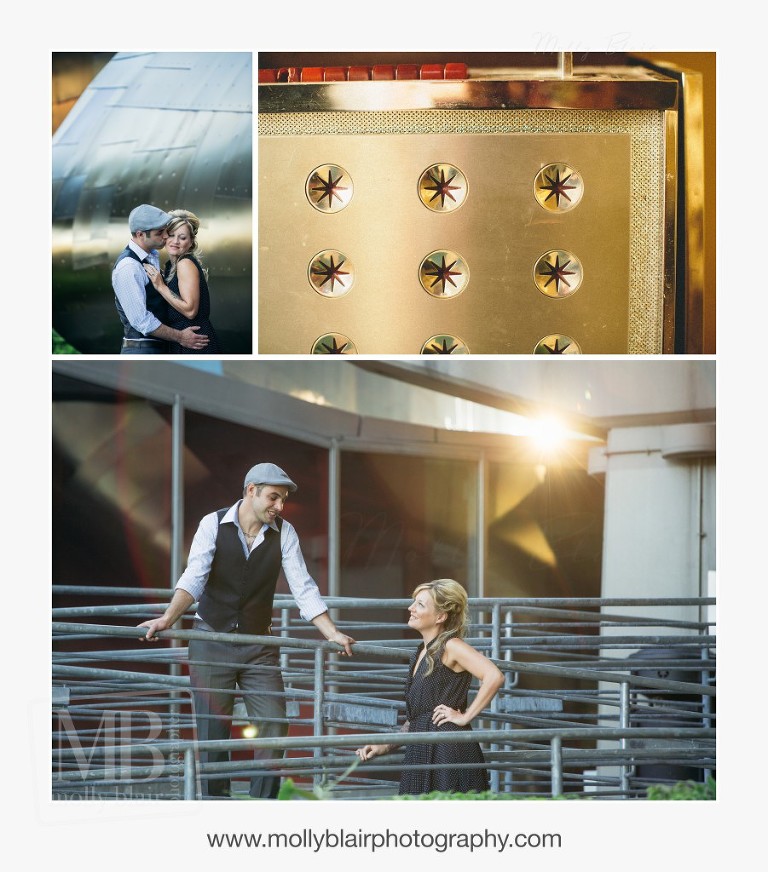 A few days before we all met up I passed by Spud's Fish and Chips. I thought the architecture of this building would be the perfect backdrop for this vintage rockabilly couple.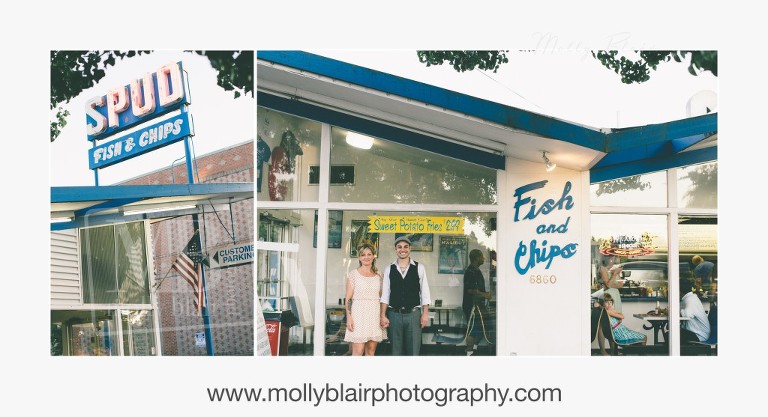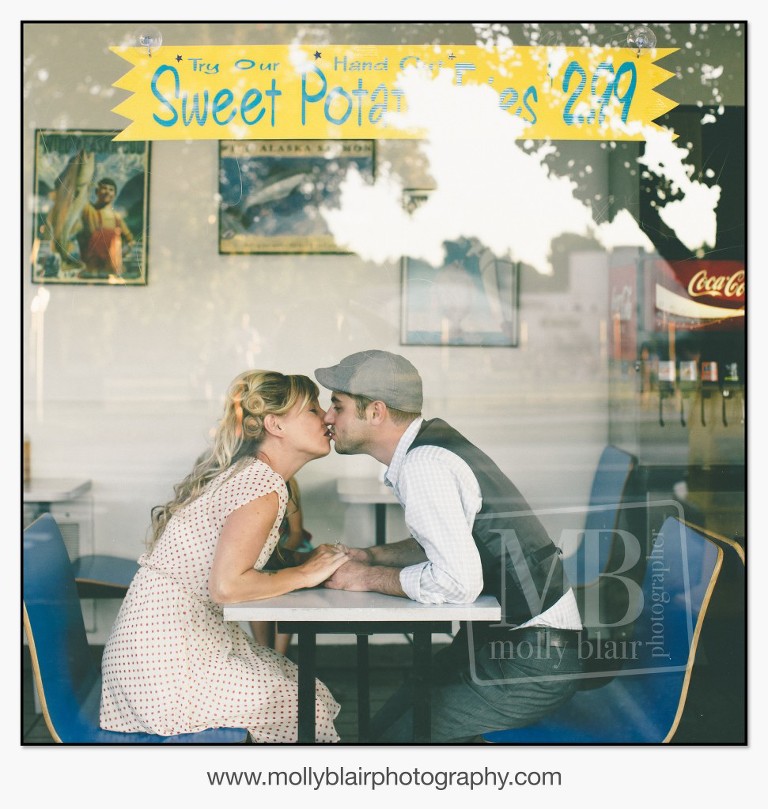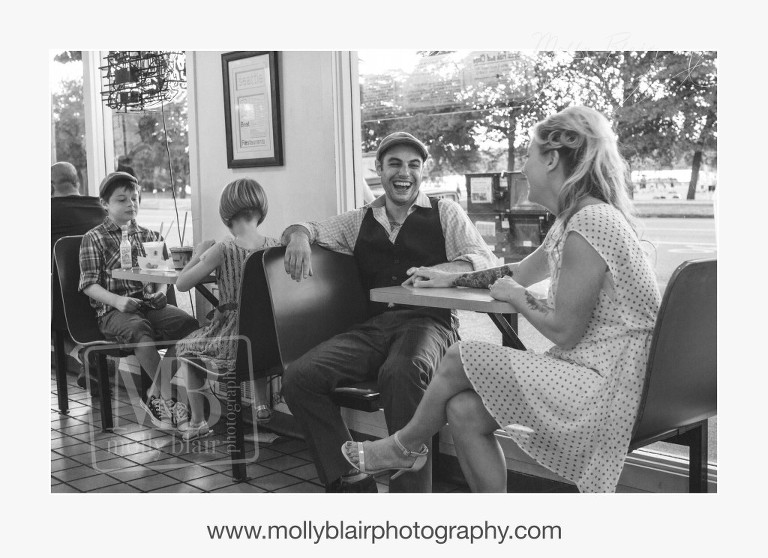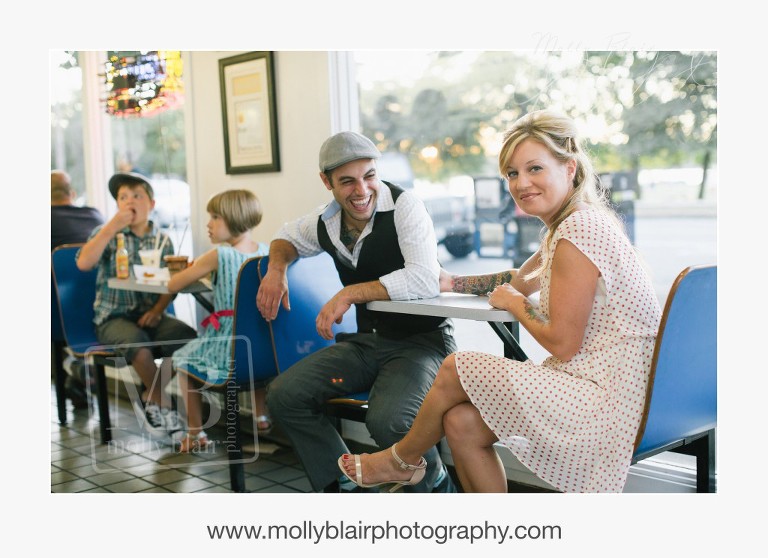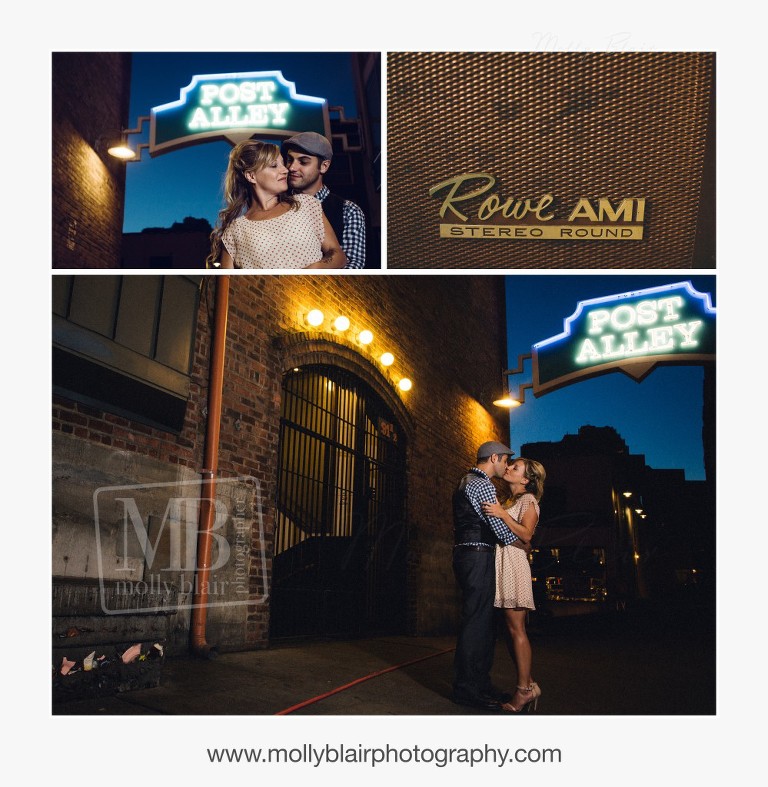 If you are planning on a a wedding in Seattle, call me. I have a ton of amazing friends in Seattle.  I love any reason to come to Seattle, and I would love nothing more than to shoot your wedding in Washington.  I feel so inspired by all of the surroundings in Washington. I love the air, the water, the mountains.  I love how everything feels so fresh.  Every time I drive over a hill I get excited about what I see in front of me.  I love waking up and seeing the view from my best friend's deck on the southeast end of Magnolia that has the most amazing view of downtown.
Comments
comments