This was a fantastic engagement session.  The main reason this session is still one of my favorites to date is how authentic it was.   When I first met Sarah and Bill they weren't to keen on having  "posey posey" photography.  They wanted pure photojournalism.  I mentioned that I wanted to do an engagement session with them.  They were not terribly excited for that.  They had this idea in their head that they might end up on Awkward Family Photos. I assured them that was not my style, and that is the exact reason why an engagement session is so very important.
1. I want your photos to be authentic…..so you need to be authentic.  Do not try to be someone you are not.  I typically ask the girl to wear a dress, but that was not Sarah.  She sure rocked her outfit though, and she was comfortable.  She did take my advise to wear solids and bring a scarf to dress it up.  Bill did a good job complimenting her outfit without being "matchy matchy."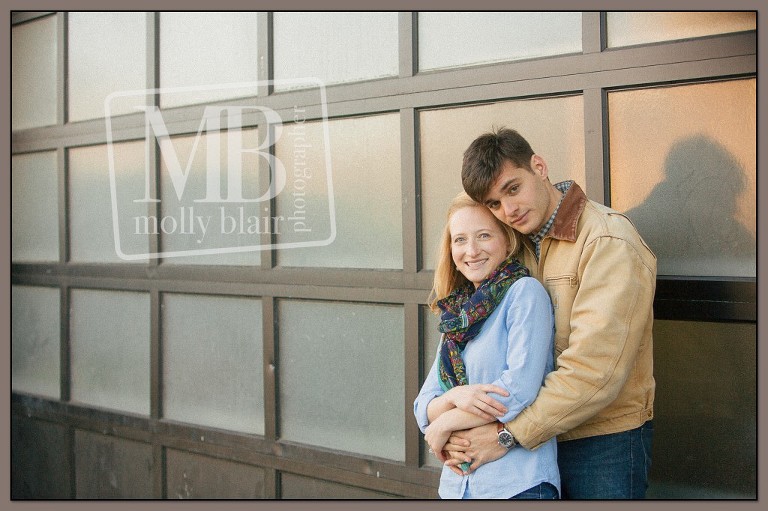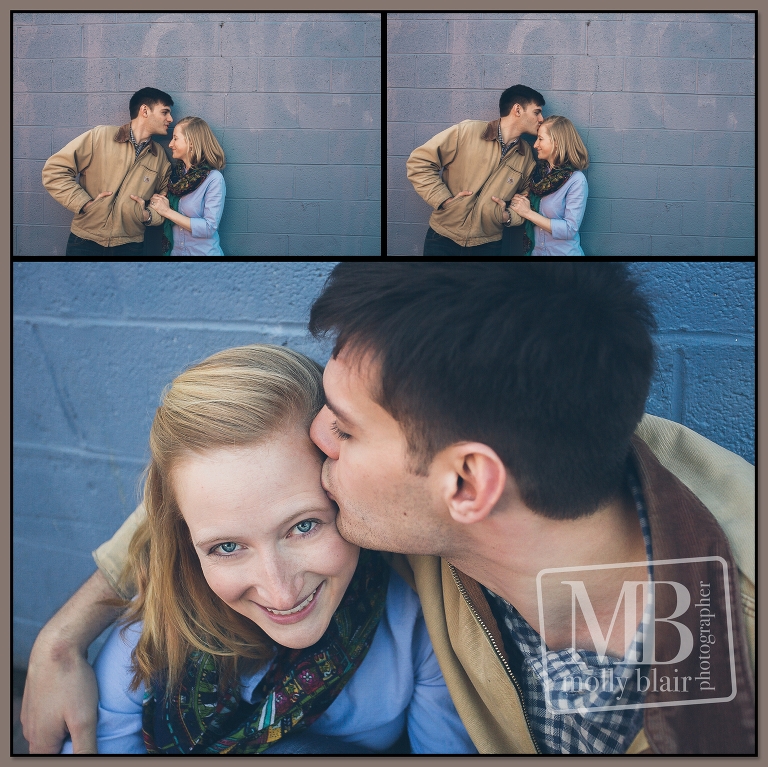 2. Learn how to smile with your eyes.   Sometimes a subtle smile is all that is needed, one that exudes happiness and being relaxed.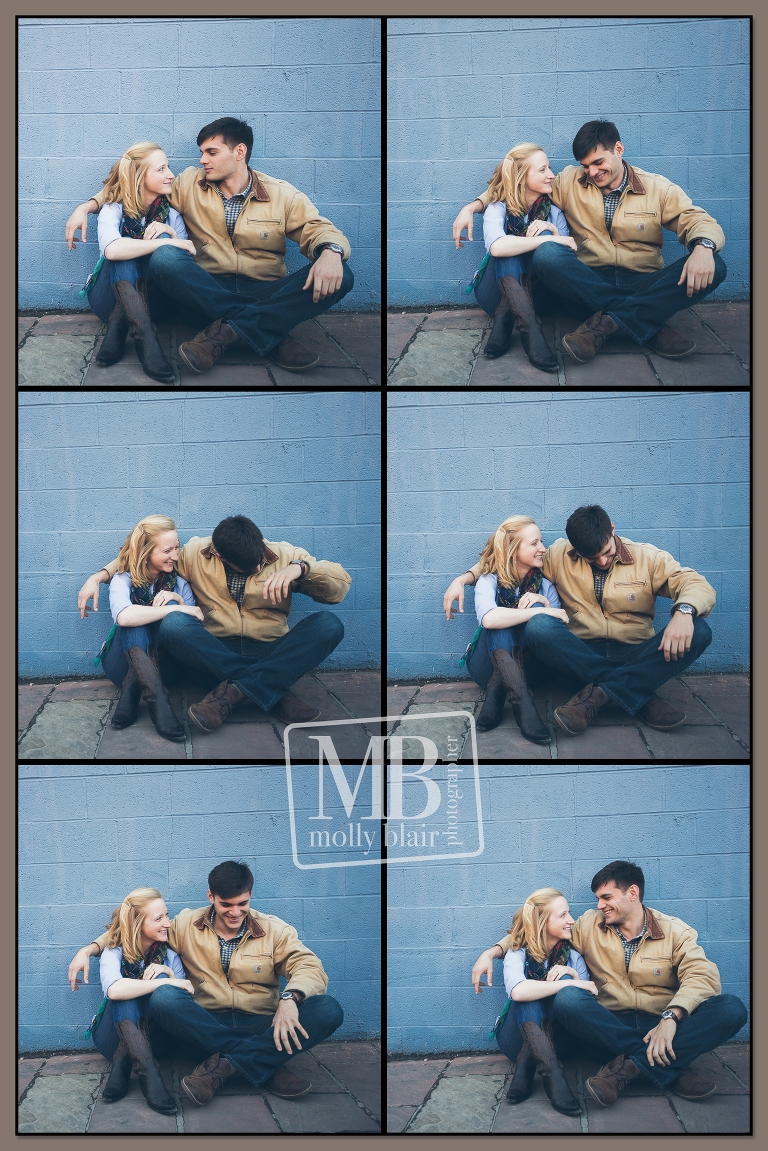 3. Go with the flow.  When you relax, look at each other, and forget about the camera…that is when you can get those candid moments.  Candid moments cannot be made.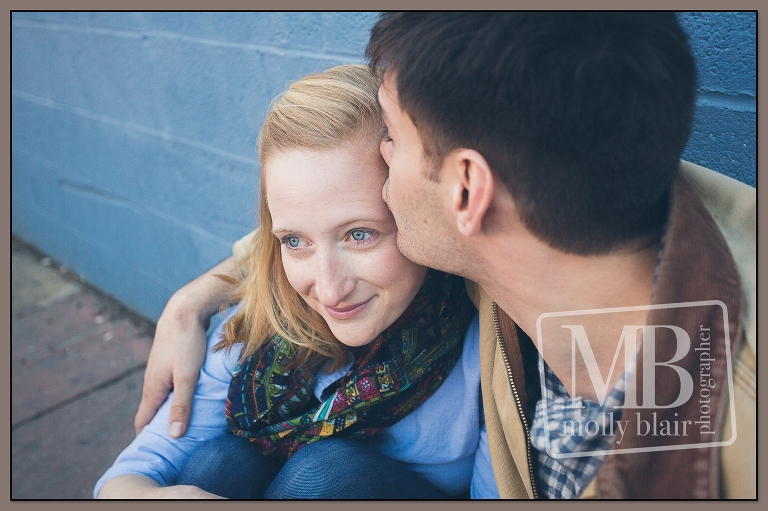 4. Time of day is key.  When you photographer highly suggests a time of day, really take that to suggestion to heart.  Noon is bad.  Afternoon or morning is good light.  This engagement session was in winter.  All the trees were bare, but with the right light, the right time of day and the right lens they turned out beautiful.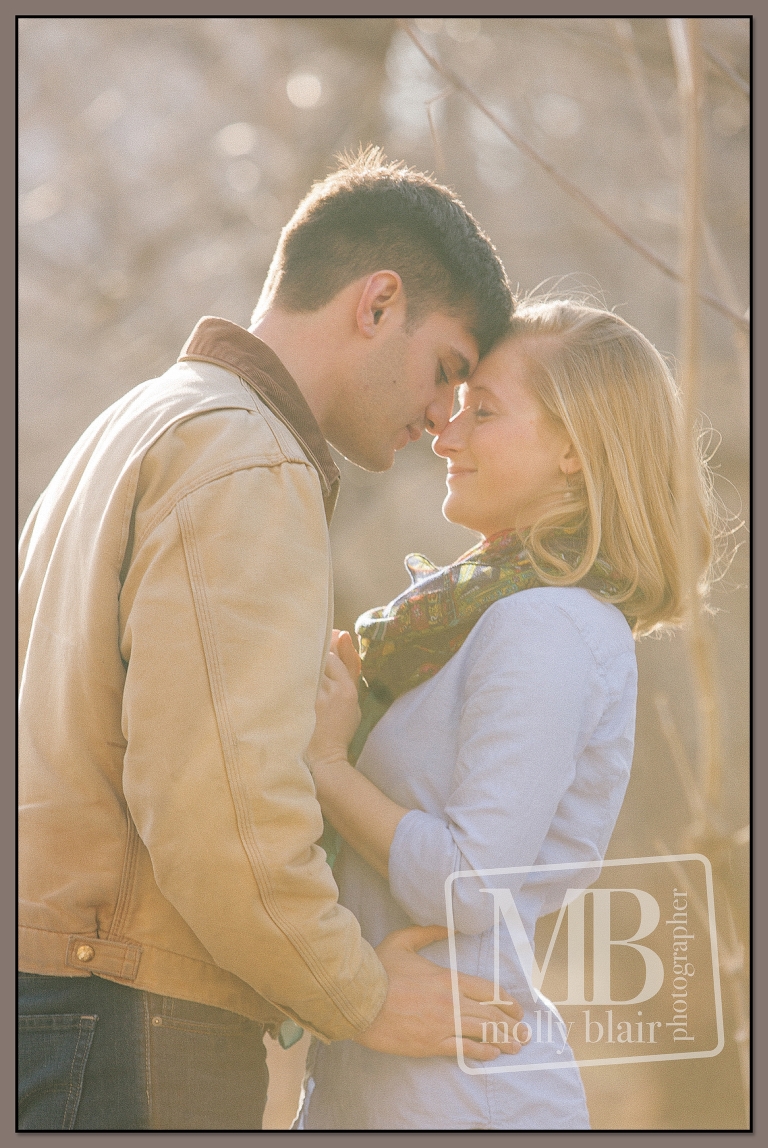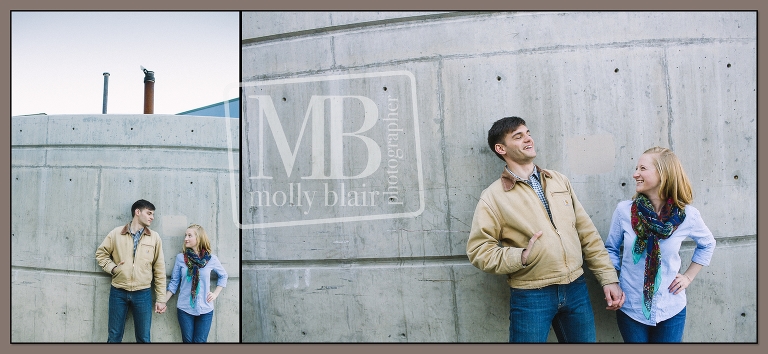 5. The time of day not only provides for beautiful light, but also beautiful reflections.  This garage door looks like this because of the way the afternoon light hit it  coupled with the interior lights in the garage.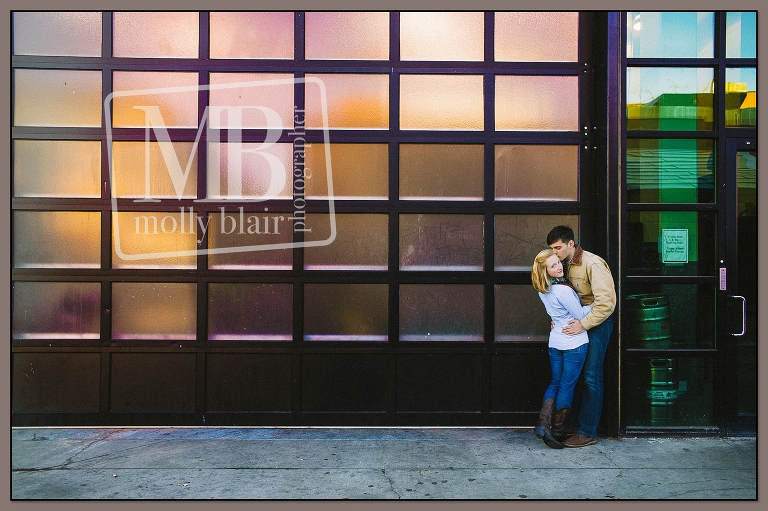 6. Trust in your photographer.  You were drawn to their style for a reason, and you probably want your photos to resemble what you have seen in their portfolio.  The way they direct you is how they direct everyone else.  The way they direct you during your engagement session is probably how it will be on your wedding day.  I know that is how I do it, and the main reason I want to do an engagement session with all couples.
If you are interested in an engagement session captured in a very freestyle authentic way…you should contact me and tell me all about you!
Lastly, I love engagements because this is who you are at this time. This is the moment you are captured in your style, and it is documented in history who you are right now!
If you are looking for a carefree authentic boulder engagement session call or email me.
Comments
comments